SL-TM-1705 Neodymium Low Profile Track Magnet - Water Proof - Super Strong - Prototypical - Install Anywhere!
Automate your railroad with the Shourt Line SL-TM-1705 track magnets to activate horn/whistle and bell sounds or the reed inputs on Massoth decoders for controlling you locos special functions.
Replacement for and functionally superior to LGB 1705 Track Magnets (no longer available)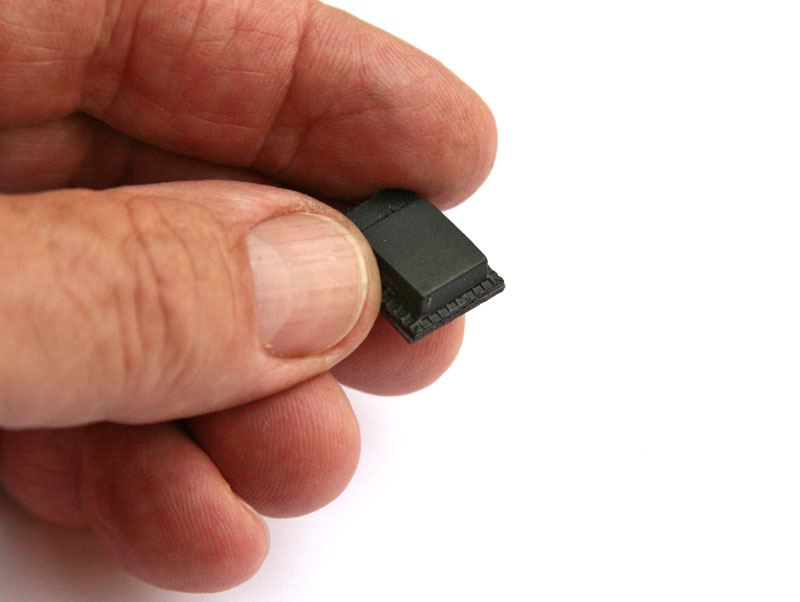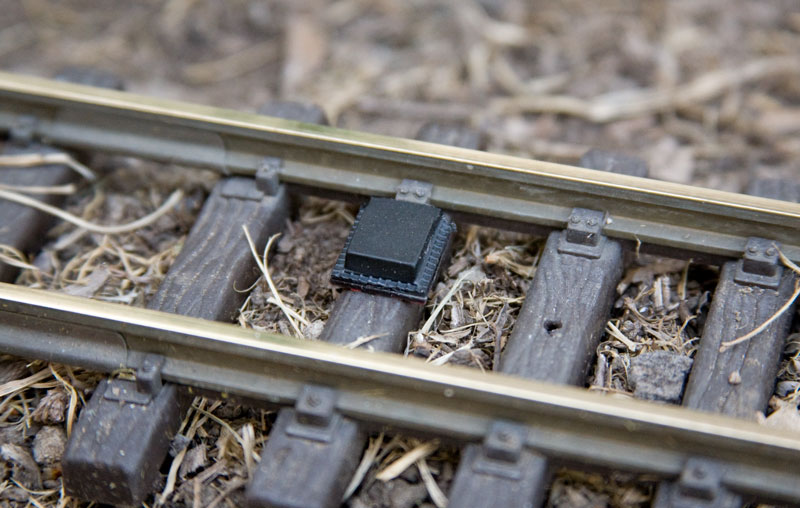 Track contact is shown above on an outdoor graden railway and does not come with any track
Price: $3.22
How to order: Please click here
Features:
Superior performance to LGB 1705
Works with all G scale tract regardless of manufacturer
Waterproof - magnet is nickel plated and sealed in plastic case
High sensitivity - operates up to 1 inch from loco sound reed switches- place on top of any our railroad tie
Lower profile than LGB 1705 to eliminate interference with locos and rolling stock
Stronger magnet than the LGB 1705 for superior performance
Easy install - just peel red tape and apply to any surface
Install anywhere - on straights, curves or on switch tracks!
Neodymium magnet - superior strength for superior performance and greater placement flexibility
Specifications:
Mfg: Made in the USA by the Shourt Line - Soft Works Ltd.
Weight: .2 Oz.
Dimensions: ~ .56"W X .6"L X .2"H
Replaces:
LGB 1705 shown below (no longer available)

How to use:
The SL-TM-1705 Track Contact is easy to use.
Each Track Contact comes with 3M outdoor adhesive pad attached to the bottom. This can be removed or replaced for other mounting options.




Peel the red backing off the adhesive pad as shown.



Press the SL-TM-1705 magnet to the desired track tie. Reposition easily if you change your mind by lifting the magnet off the tie and relocate.



Locate the SL-TM-1705 on next to either the right rail (as the train engineer sees the track) to activate your locos horn or whistle. Locate next to the left rail to for activating the locos bell.



Run your trains! As a loco passes a magnet it will activate either your horn/whistle or bell depending on which side of the track you place the magnet.

Track, transformer and train not included in this auction.

Photos:
Here you can see an LGB 1705 track magnet (no longer available) mounted between railroad ties on LGB track. This magnet does not work well on non LGB track and is not flexible in placement as only some ties are wide enough to allow installation. The LGB 1705 uses a very small low cost magnet that must be elevated close to the locos reed switches as it has a week magnetic field. If you open up the housing you will notice the magnet placement under the elevated black raised rectangle shown below. This high placement causes many locos to hit the surface of the magnet causing wear by grinding off the LGB logo on the right side of the housing. Eventually this will expose the magnet and ruin the device and locos..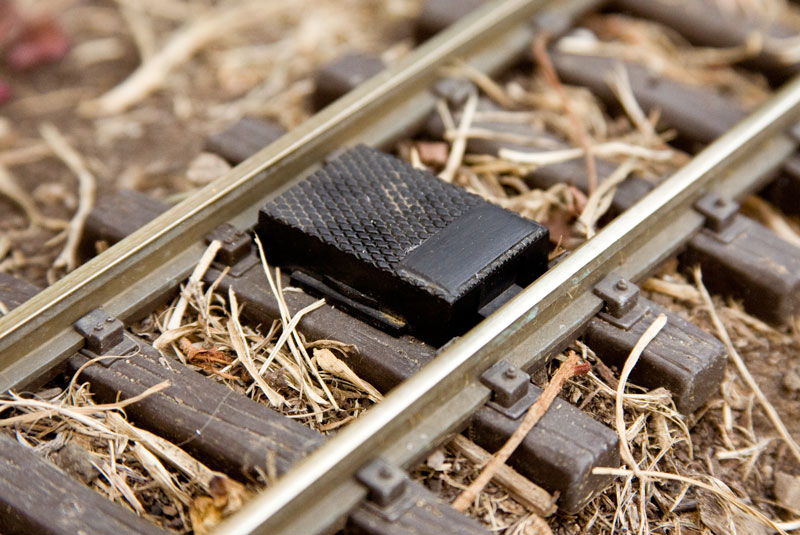 Here you can see the lower profile of the Shourt LIne SL-TM-1705 does not interfere with your locos undercarriage. The use of a Neodymium magnet allows a much smaller, more prototypical, housing.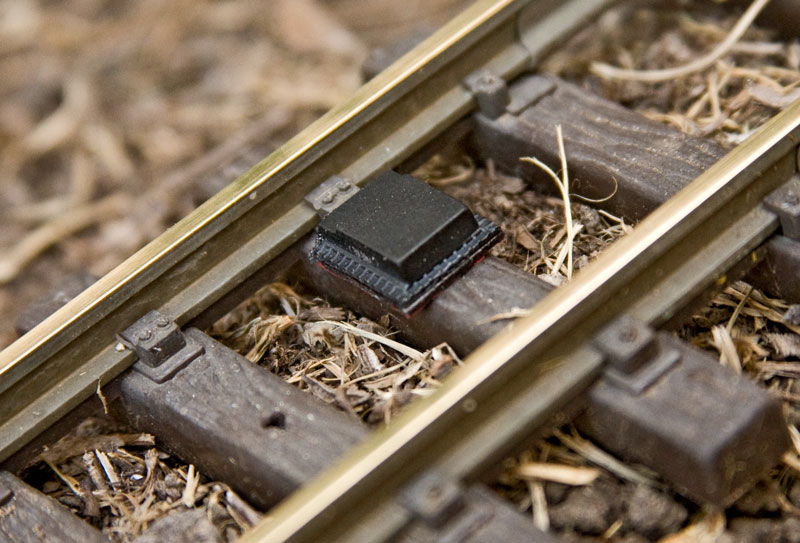 For invisible installation of a track magnets use the Shourt LIne SL-TMU-1705 track magnet shown below. This is a good choice when you want invisible placement of track magnets inside your railroad ties. Here you can see the placement between one rail and the center mounting hole of an LGB 1000 style track. These use the maximum available magnet size while still fitting perfectly inside a LGB railroad tie.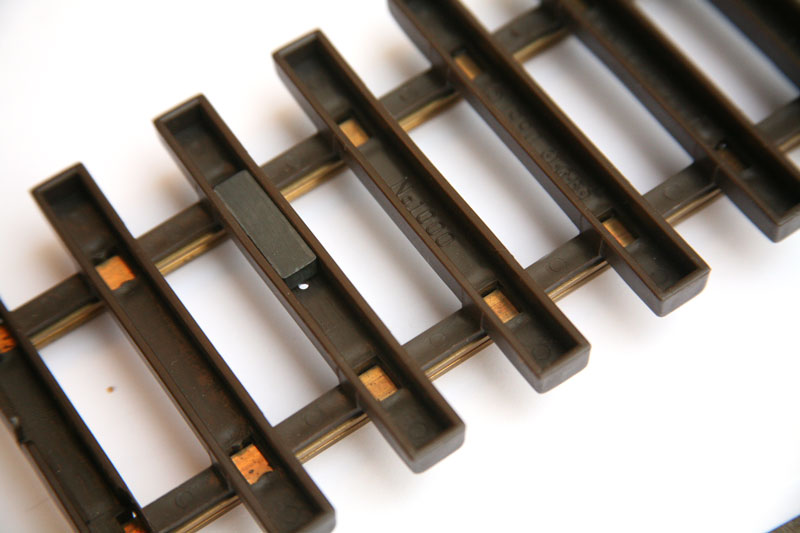 The Shourt Line SL-TM-1705 provides the ultimate in flexibility and ease of installation with all Manufactures track, locomotives and rolling stock.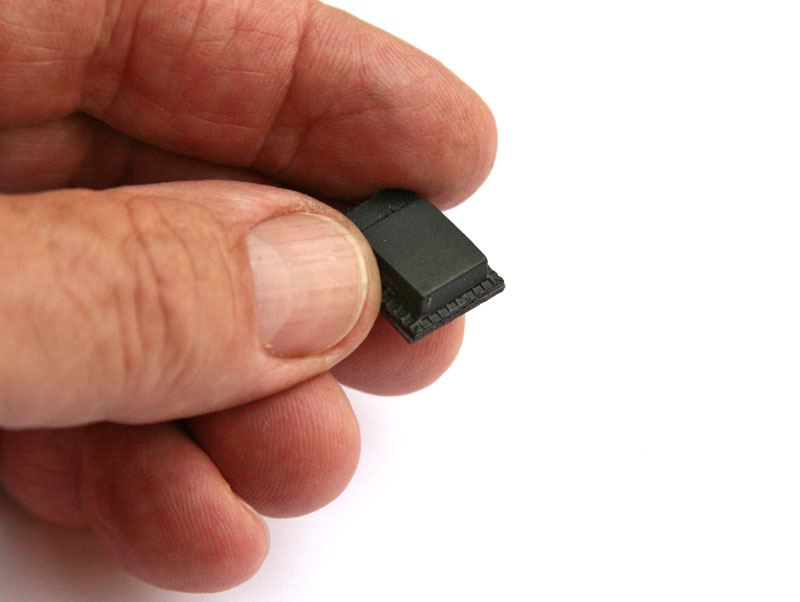 For indoor or outdoor use.
Questions? Email info@ShourtLine.com by clicking here
Thanks for looking - Shourt Line by Soft Works Ltd.
copyright 2008 Shourt Line - Soft Works Ltd. all rights reserved