PIKO 36164 LGB G Scale Chrome Plated 30mm Metal Wheelset
Works on any car from LGB, PIKO, Aristo, USA, Bachman, Hartland Locomotive Works or other G scale manufacturer
Part No.: P 36164
Made in Germany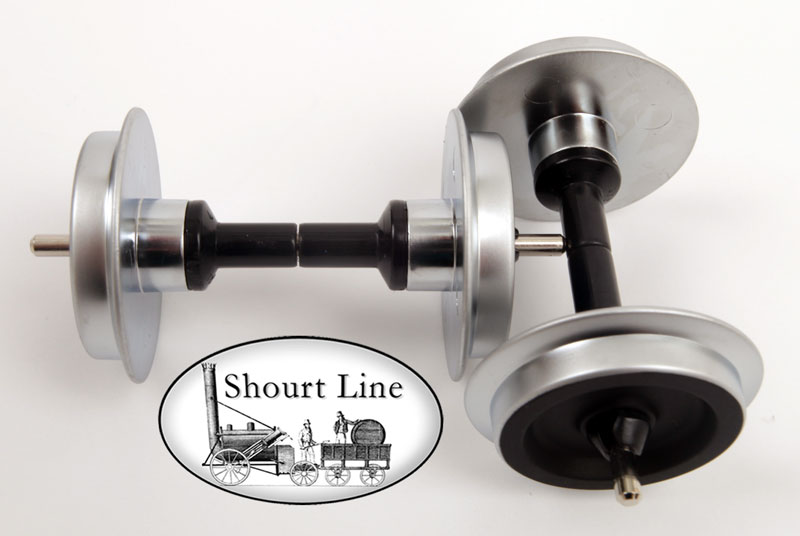 Shourt Line Direct Discount Price: $15.99 New
For questions on this item or details on our professional lighting & decoder installation services
Call 310-622-4431 or email us at info@ShourtLine.com
Description:
The best metal wheels available for G scale cars. These wheels are the only chrome plated metal wheels featuring both an inner flange and extra weighted enlarge 1/2 inch diameter axle areas for power pickup using the LGB, PIKO or Shourt Line systems.

The 30mm diameter is the standard size for all G Scale cars.
Features:

Made in Germany
2 axles, 4 wheels
2 Chrome Plated Metal Wheelset
For extreme weather protection
For power pickup (carbon brushes or wipers)
Machined tread, flanges and enlarged/weighted axle all chrome plated at inside flange
Weighted axle for low center of gravity for keeping you cars on track
For all G scale (45mm wide) track and cars
Indoor/Outdoor Use
2 year Guarantee by PIKO America LLC
Specifications:
Mfg: Made in Germany

G Scale car compatible
30mm Diameter (G Scale)
45mm wide (G Scale)
Options: (see our store for details at link below)
Shourt Line power pickup brush systems for PIKO, LGB and Hartland cars
Shourt Line lighting systems for PIKO, LGB and Hartland cars
Shourt Line Diamond Nano-Lube Oil for extreme low drag ball bearing like performance
Photos: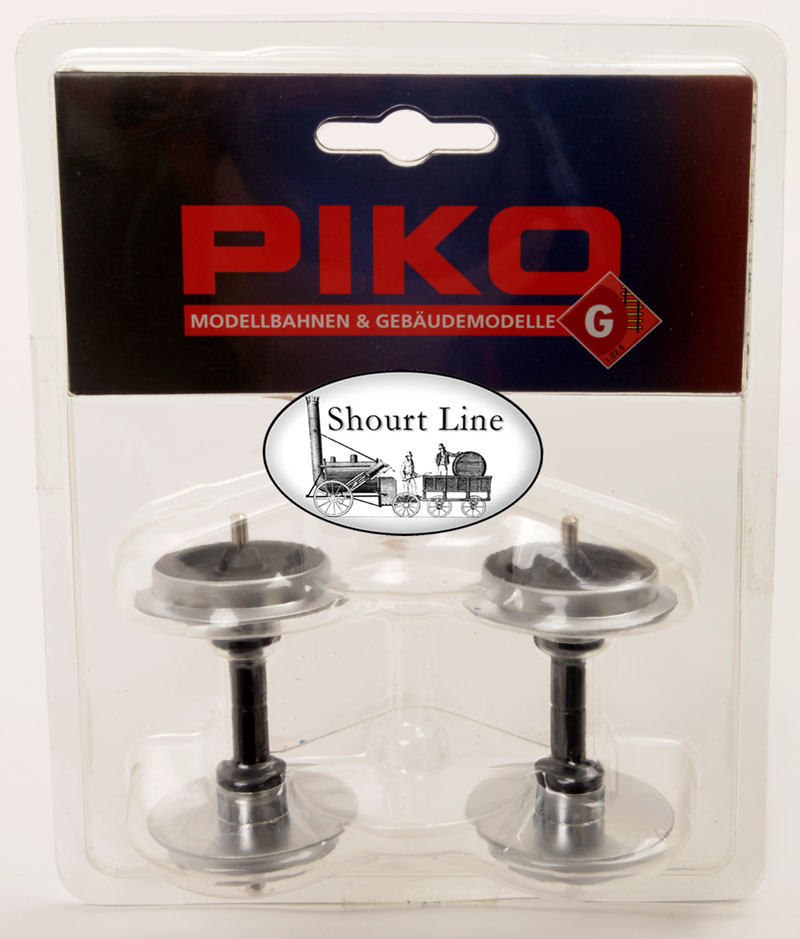 Comes in a factor sealed box with a 2 year warrantee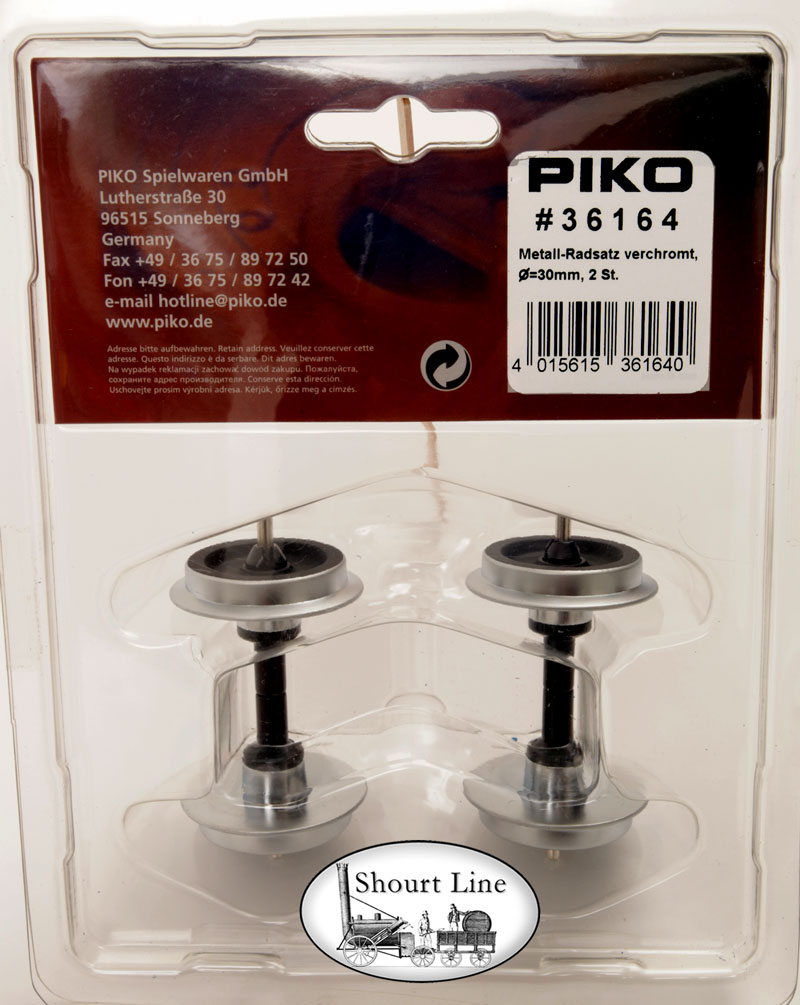 Comes in a sealed factory package.
Click here for more product details and larger photos

For questions on this item or details on our professional lighting & decoder installation services
Call 310-622-4431 or email us at info@ShourtLine.com
Thanks for looking - Shourt Line by Soft Works Ltd.
copyright 2014 ShourtLine.com - Soft Works Ltd. all rights reserved