PIKO 36161 LGB G Scale 30mm Metal Wheelset
G Scale LGB OK
Works on any car from LGB, PIKO, Aristo, USA, Bachman, Hartland Locomotive Works or other G scale manufacturer
Part No.: P 36161
Made in Germany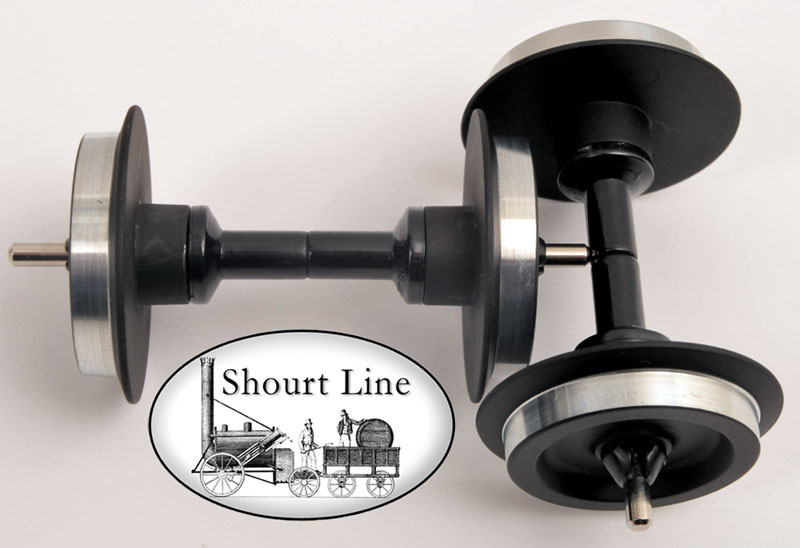 Shourt Line Discount Price: $12.89 New
Factory sealed from ShourtLine.com, an authorized PIKO Dealer, PLUS a free G-Scale surprise with every order and every item is on sale every day!
For questions or details on this or any of our over 400 PIKO, in stock, new factory sealed items Call 310-622-4431
Description:
The best buy metal wheels available for G scale cars. These wheels have machined metal wheels featuring both an inner flange and extra weighted enlarge 1/2 inch diameter axle areas for optional power pickup using the LGB, PIKO or Shourt Line systems.

The 30mm diameter is the standard size for all G Scale cars.
Features:

Made in Germany
2 axles, 4 wheels
2 Metal Wheel sets
For keeping your tracks clean
For power pickup via carbon brushes or wipers, when pickup surfaces are sanded or polished
Machined tread, flanges and enlarged/weighted axle all chrome plated at inside flange
Weighted axle for low center of gravity for keeping you cars on track
For all G scale (45mm wide) track and cars
Indoor/Outdoor Use
2 year Guarantee by PIKO America LLC
Specifications:
Mfg: Made in Germany

G Scale car compatible
30mm Diameter (G Scale)
45mm wide (G Scale)
Options: (see our store for details at link below)
Shourt Line power pickup brush systems for PIKO, LGB and Hartland cars
Shourt Line lighting systems for PIKO, LGB and Hartland cars
Shourt Line Diamond Nano-Lube Oil for extreme low drag ball bearing like performance
Optional Equipment:
Shourt Line SL 6011604 pick-up kit

Fits LGB two axle trucks
High current (up to 4 amps per set)
Low drag power pick-up for Ball Bearing like performance
High reliability
Low maintenance (unlike carbon brush track power pickups)
Easy Install


Shourt Line SL 6011604 pick-up kit shown above mounted on an LGB short length 2 axle truck using the PIKO 36161 wheels with hand polished axles. The PIKO 36164 has a chrome finish for even less drag. With either type PIKO wheel type the drag is less than 25% that of LGB carbon brushes pickups that require cleaning, maintenance and brush replacement.
Photos: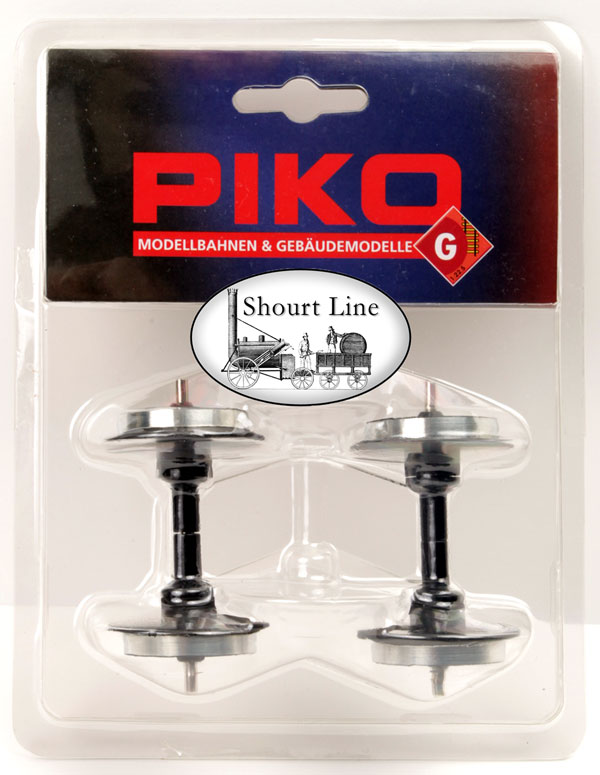 G Scale Metal Wheel sets 2 each per package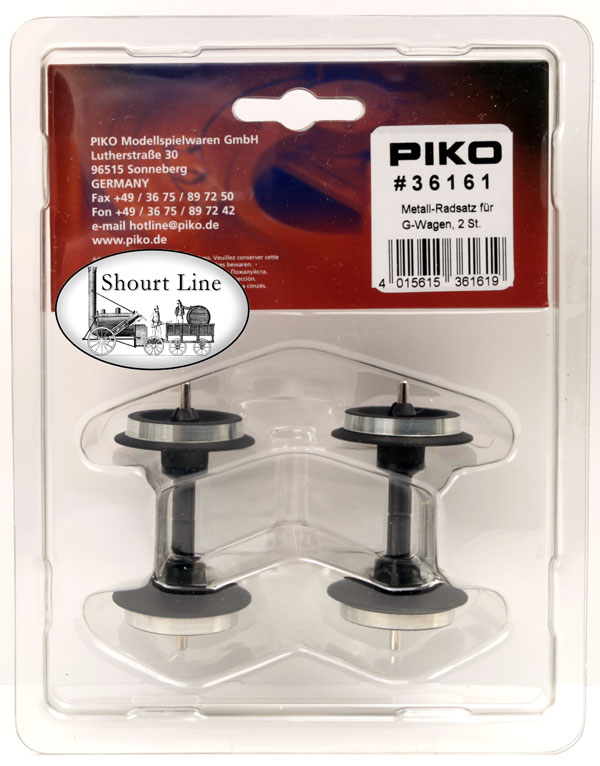 Comes in a sealed factory package.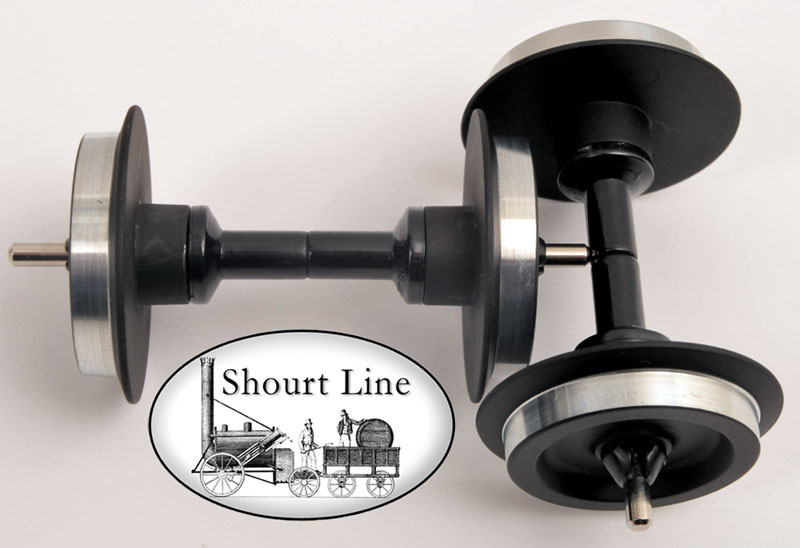 For questions on this item or details on our professional lighting & decoder installation services
Call 310-622-4431
Thanks for looking - Shourt Line by Soft Works Ltd.
copyright 2014 ShourtLine.com - Soft Works Ltd. all rights reserved