4 SL-XTM-1705 Extreme Power Low Profile Flat Black Rare Earth Neodymium Nickel Plated Sound Activation Track Magnets with 3M Mounting Pads
Part No.: 4411705
Easy Install 3M peel and stick outdoor mounting pad attached to each magnet
Trigger Bells, Whistle OR Horn at any desired locations

For all G SCALE SOUND SYSTEMS Massoth, Sierra, Phoenix, LGB, PIKO, ESU AND All Others
Works with ALL G scale track and trains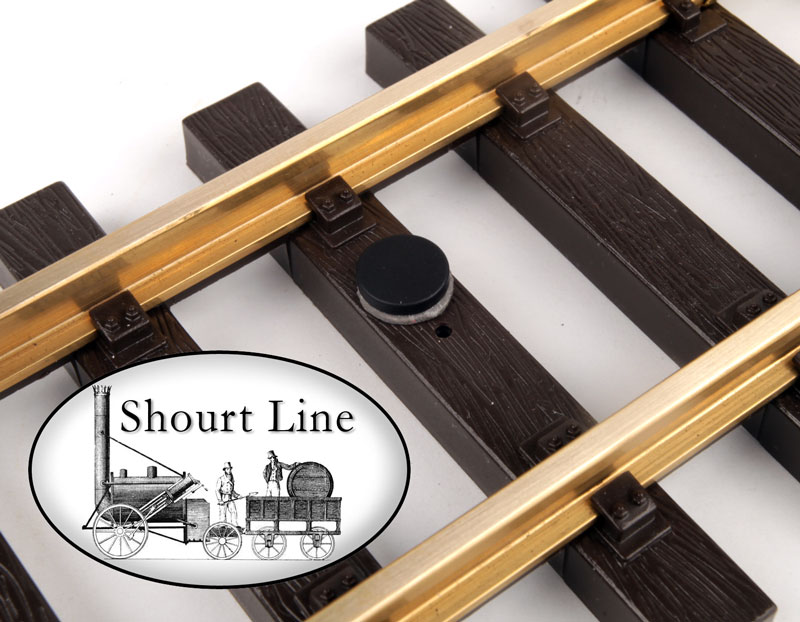 4 each sound activation track activation magnets (1 of the 4 magnets is shown above - track not included)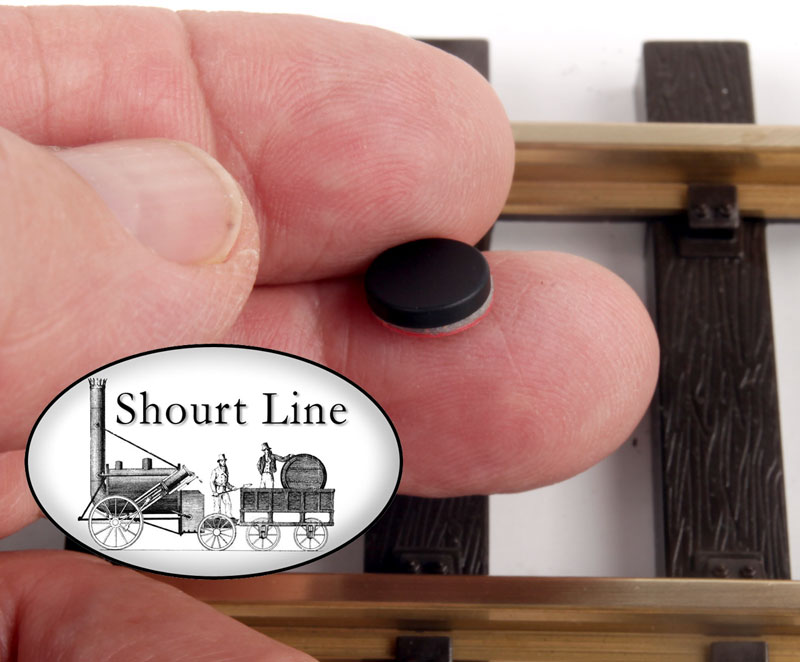 Shourt Line Direct Discount Price: $6.95 package of 4 each - New
Features:
1 each 3/8 inch round sound activation magnets
Install in seconds
Nickel Plated Rare Earth Neodymium Magnet

Indoor or outdoor use
Waterproof flat black finish

Extreme Power
Long Activation Distance over 1.25 inches with SL reed switches
Strongest Gauss for reliable activation
Lowest profile for use with all G Scale locos and cars
Most protypical

Matches tie width
Flat Black finish blends with tie
Extremely low profile

Top of railroad tie mounting on straight or any curved G Scale Track
Much grater magnetic strength than any other top of the track product
Works with all PIKO & LGB G scale track and many other manufacturer's track
Greatest Sensitivity, operates any standard factory mounting height reed switches in locos or cars, as well as reed switches mounted inside cars.
Low Height - lower height than any other top of the tie product available.
Install anywhere - works on straights, curves or switch tracks!
Nickel Plated Neodymium Magnet with exterior waterproof flat black finish
The Most Power top of track Sound System Track Sensor Rare Earth Magnets Available!
The Shourt Line SL-TMR-1705 provides the best performance for any sound activation applications where top of the track mounting is desired. 3M mounting pads are supplied with each of these magnets.

Specifications:
Mfg: Made in the USA

Weight: .2 Oz.

Dimensions of each magnet: .3/8"Dia X .1"High
How to install:
1) Clean the magnets location with alcohol using a cloth or paper towel

2) Turn Magnet face down so red 3M adhesive shows

3) Remove red backing protective cover from adhesive

4) Carefully turn adhesive side down

4) Place magnet on either side of the center of a rail road tie depending on your choice of bell or whistle/horn activation

4) Gently push on the top of the magnet to set in place

5) Your magnet is now ready for use.

The magnet can be placed anywhere on your track
Photos: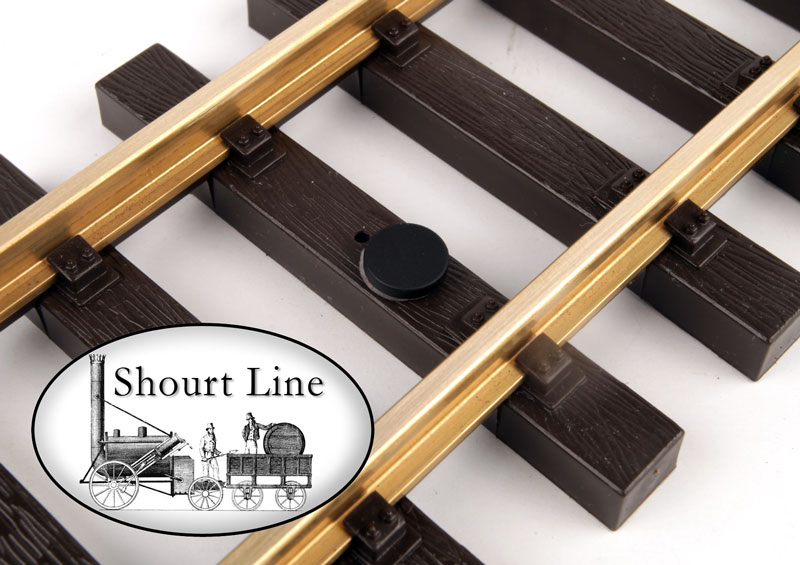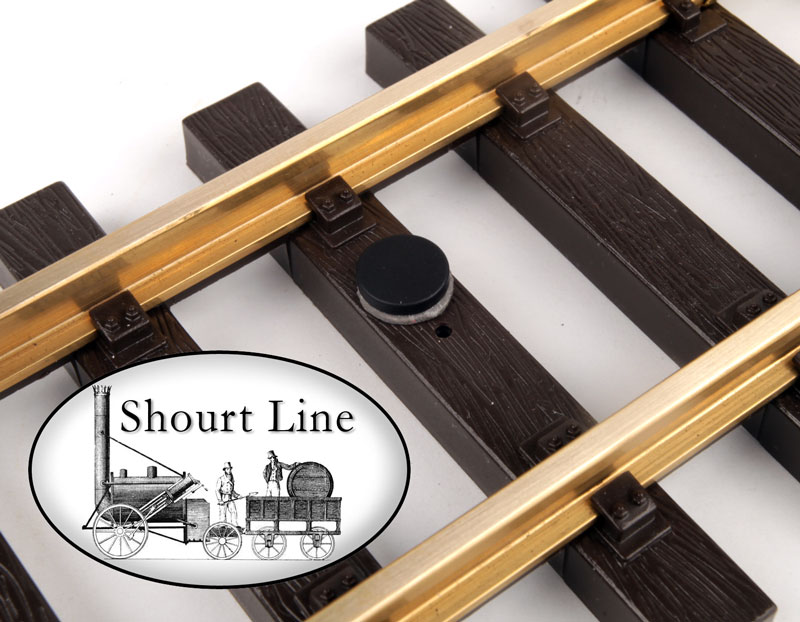 For indoor or outdoor use.
Questions? Call the ShourtLine at 310-622-4431 or drop in for a demonstration
Thanks for looking - Shourt Line by Soft Works Ltd.
copyright 2015 Shourt Line - Soft Works Ltd. all rights reserved